Help support the Swansea Historical Society!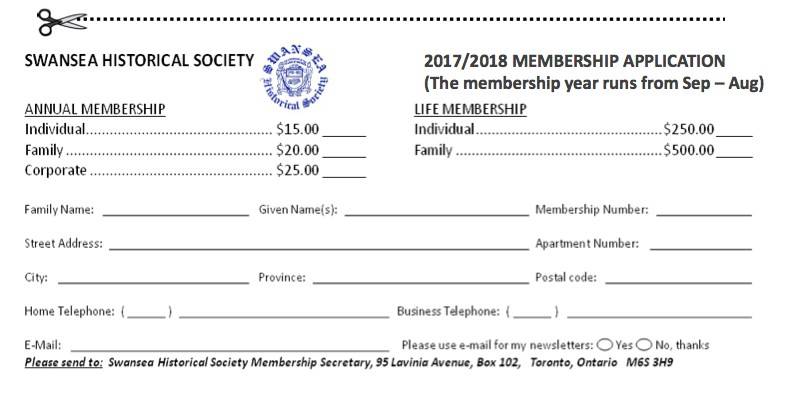 As of September 1, 2017, we are in a new membership year (the membership year now runs from September to August). The annual fees are still $15 for an individual and $20 for a family. If you have not already paid your dues for 2017-2018, please complete the form below at your earliest convenience and submit the form with your payment.
Dues can be paid at any of our meetings, or you can send payment to: 95 Lavinia Avenue, Box 102, Toronto M6S 3H9.
Your fees help to offset many of the costs incurred by the Society in its ongoing operations.