Help support the Swansea Historical Society!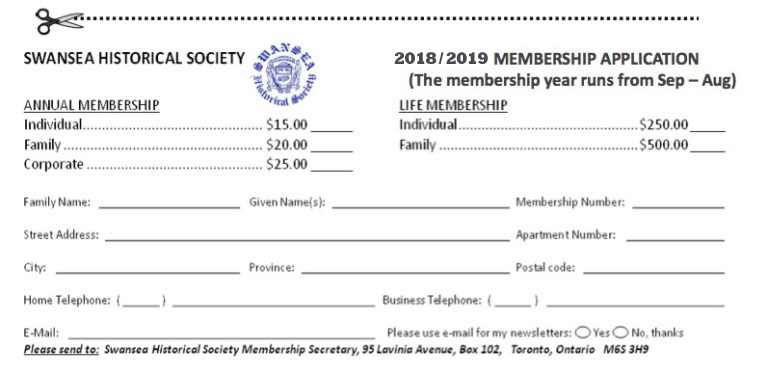 As of September 1, 2018, we are in a new membership year. (Starting a few years ago, the membership year now runs from September to August). The annual fees are still $15 for an individual and $20 for a family. We invite you to renew now for the 2018-2019 year.
Dues can be paid at any of our meetings, or you can send payment to: 95 Lavinia Avenue, Box 102, Toronto M6S 3H9.
Your fees help to offset many of the costs incurred by the Society in its ongoing operations.