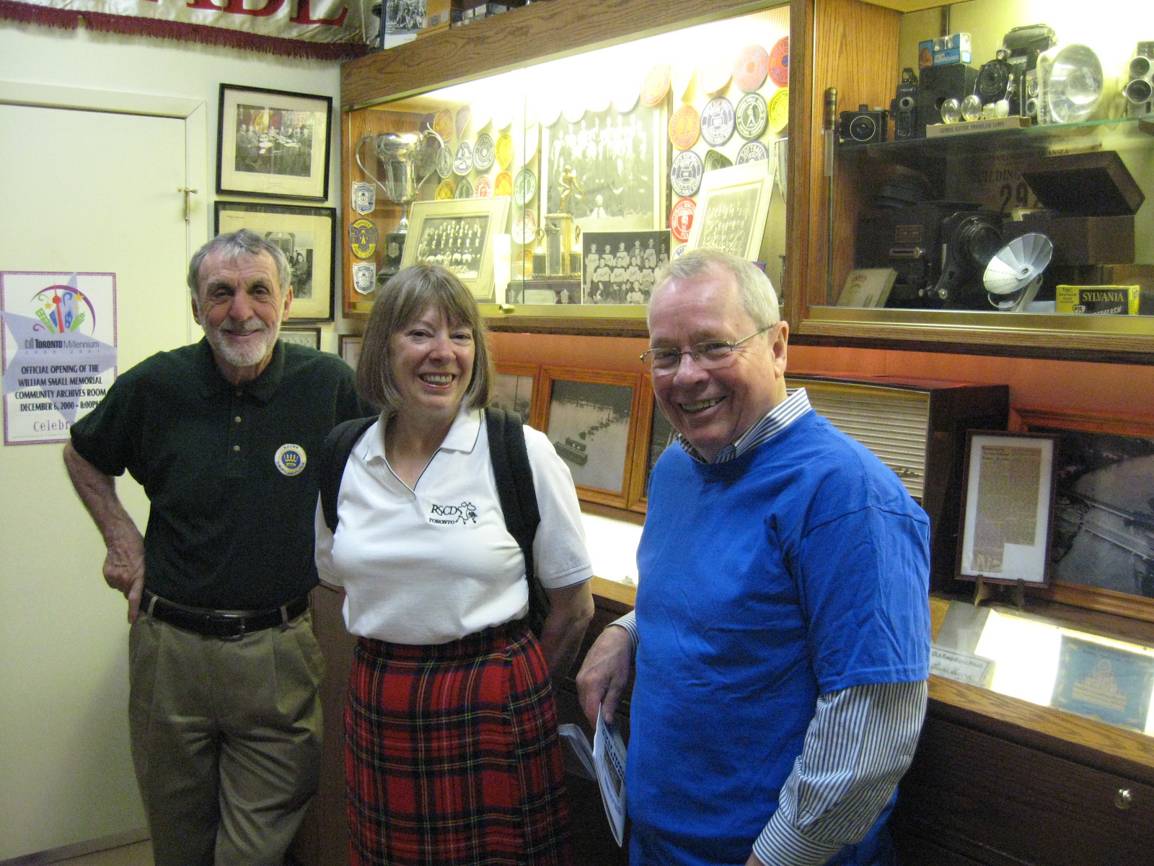 For a number of years, our room in the Ravine Level of the Swansea Town Hall has been known as the William Small Memorial Archives room in memory of the late Swansea Public School teacher who served as the Society's historian for many years.  In fact, the room contains much more than an Archive. Your Society has also accumulated an extensive collection of historical artifacts, photographs, memorabilia, publications and more.
Hours: Most Wednesday afternoons between 3:30 pm and 7:30 pm. Visits can also be arranged by appointment at other times. (Call 647-859-3901 to confirm)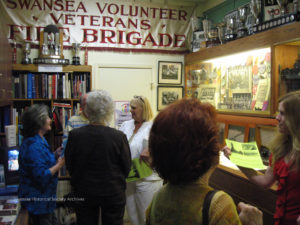 We'd love to see your old Swansea photos and memorabilia!
We are always looking for donations of old photographs and memorabilia of the Swansea area including Bloor West Village, High Park and the Humber River. Please contact us or visit us to inquire. Our archives are open to the public from 3:30 p. m. to 7:30 p. m. most Wednesdays from January to November, drop in or contact us for an appointment.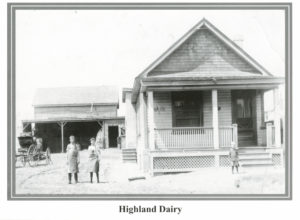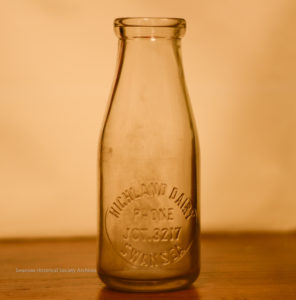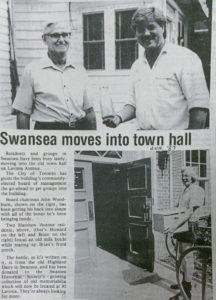 Finding the History of Your House
A number of requests have been made from local residents who would like to know more about the history of their house. While we are happy to try to help, we unfortunately don't have much information about individual homes in our archives. What we do have is limited to just a handful of historical houses in Swansea. That said, we can recommend an excellent resource to find the history of your home: The City of Toronto Archives. Our recommendation, before contacting us, would be to visit The City of Toronto Archives either online or in person. There you will find information that may include when your house was built, who owned your home before you, or what was on the land a century or more ago.
The City of Toronto Archives can help you find this information with sources such as:
Fire insurance plans
Assessment rolls
City directories
Building permits
Aerial photographs
Council proceedings
Maps and atlases
Historic photographs
You can go online or you can visit in person to the City of Toronto Archives:
255 Spadina Rd., Toronto, ON M5R 2V3 Public Information: Telephone: 416-397-0778