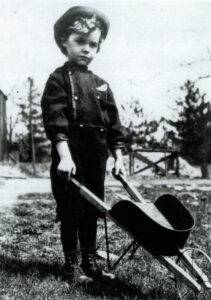 Volunteer!
The Swansea Historical Society is a registered charity – and all of its work is done by a small group of dedicated volunteers. We can always benefit from more help and fresh ideas!
Previous experience is not a requirement, and you don't have be an expert in local history in order to participate. Attendance at monthly Executive meetings is desirable, but not mandatory.
We have some vacancies that need to be filled listed below.  Please give some thought as to how you could contribute even a small amount of your time and talent, and let us know of any ideas you might have. Or, perhaps you know of someone you would like to recommend (with that person's permission) for a position on the Executive. In either case, we would like to hear from you. We can never have too much help, and fresh ideas are always welcome!
Current Vacancies:
Publications Coordinator
We need someone to manage the Society's inventory of publications for sale. This job was performed by Chuck Cameron for many years, and it mainly involves arranging for new supplies of our booklets, etc., to be printed when stocks run low.
Executive Members Without Portfolio
In addition to filling jobs with ongoing responsibilities, we are also happy to welcome people on-board as "Executive Members Without Portfolio", who may be asked to participate in specific initiatives from time to time.
Volunteer at Community Events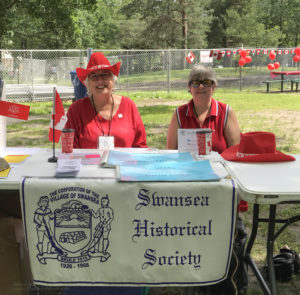 One of the ways that we communicate our message to the public is through participation in community events. This typically involves setting up a display table with historic photographs and information that people can browse, interacting with passers-by, and answering any questions they may have about our activities. It's also an opportunity to hand out membership information and sell the Society's publications.
Volunteers can take shifts at the Society's table, assist with transporting materials, and assist with the setting up and taking down of the displays.
Please let us know if you would be willing to take part in any of the above tasks or volunteer positions.  You can also speak to an Executive member at any meeting.
Come and join a great team!