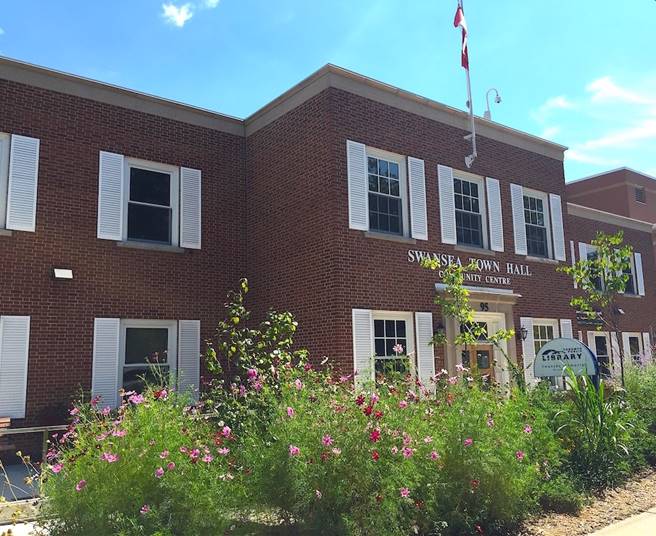 The Swansea Historical Society is located at:
Swansea Town Hall
95 Lavinia Ave, Toronto, ON M6S 3H9
www.swanseatownhall.ca
The SHS archives and meetings are located in the Swansea Town Hall Community Centre. To reach the SHS archives from the main entrance at 95 Lavinia, take the elevator or stairs down one floor to the ravine level. The archives are located at the right end of the hallway past the Maple and Evergreen rooms. If entering from the ravine level rear parking lot door, turn left on entry and the archives are at the end of the hallway.
Meetings of the Swansea Historical Society are usually held in the Rousseau Room on the main floor of Swansea Town Hall.
Swansea Historical Society is staffed completely by volunteers – and outside of archive open hours and SHS meetings, there may not be SHS representatives present in the building. We encourage you to contact us if you have any questions or want to set up an appointment.