Next Walk: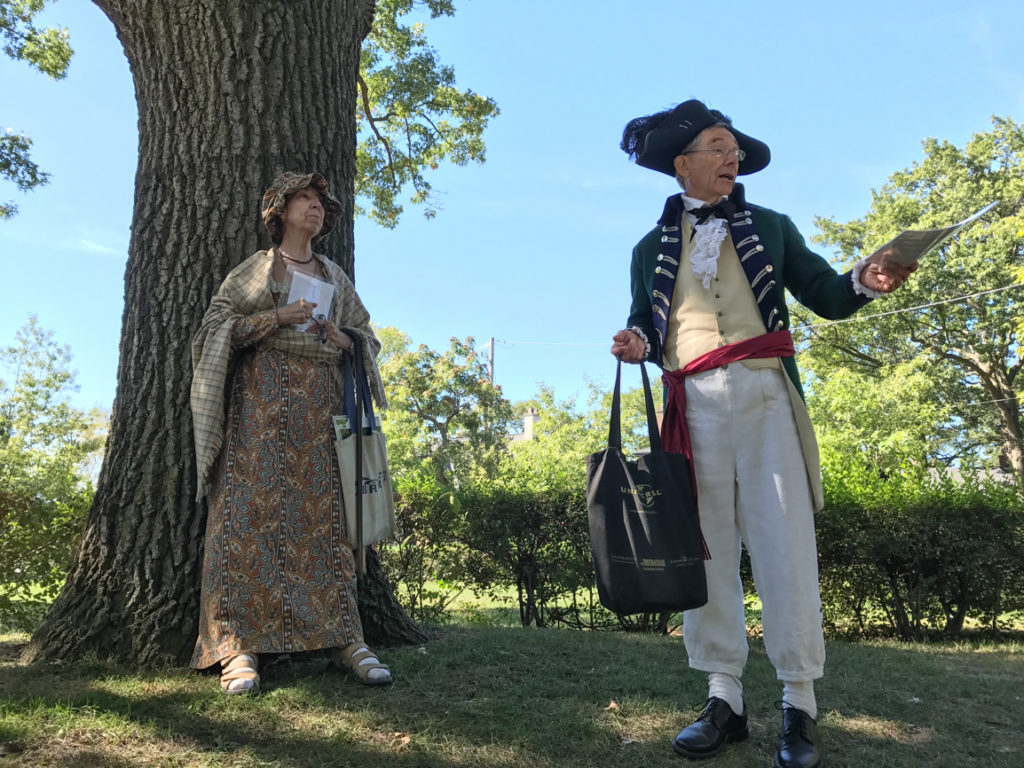 Saturday, September 29, 2018 Swansea Historical Society's Annual Simcoe walk 9:30 am Rousseaux Site (8 South Kingsway near the Queensway) 1:00 pm  Alex Ling Fountain, Northwest Corner Bloor and Jane In September 1793, Lieutenant Governor John Graves Simcoe left Lake Ontario exploring possible transportation routes northward, starting with the "Carrying Place" along the Humber River. In this annual event, the Swansea Historical Society re-traces the first day of Simcoe's journey. Participants are welcome to just experience the morning walk as far as Bloor Street, the afternoon walk north toward Eglinton Flats, or the entire day (bring a lunch or try a restaurant in Bloor West Village during the break).
Next Meeting:
Wednesday October 3, 2018 SHS Annual General Meeting & Elections, 7:30 pm, Swansea Town Hall Speakers: Trevor Parkins-Sciberras and David Reigate – "Tales of Toronto Transit" Join local transit enthusiasts Trevor Parkins-Sciberras and David Reigate for an enjoyable and interesting presentation on the history of Toronto transit. In addition to an extensive collection of photographs of transit vehicles past and present, Trevor has also created an amazing display of scale models of TTC vehicles using Lego.
More Events ›
---
Ontario and Toronto Seasonal Programs in 2018
Heritage Toronto's 61 guided walking tours cover various areas of the City between May and October. To cover the costs of the program, donations of $10.00 per person per tour are "encouraged". Copies of the Tours Program booklet can be picked up from TD Bank branches or downloaded from heritagetoronto.org
Royal Ontario Museum "ROMWalks" 48 walking tours of Toronto between May and October encompass the diverse aspects of Toronto's vibrant neighbourhoods including history, architecture, arts of all varieties, education, and more. Most tours are free. View additional information regarding scheduled walks.
---
Wanted
Police historian Steven Green is looking for any information, photos, or artefacts related to the Swansea Police Force. If you had a family member on the Force, he would love to document your stories or take photos of any artefacts in order for him to publish an article on this subject. Steven can be contacted at 416-873-8893 or by email at walkthebeat@sympatico.ca.
---
September 2018 Newsletter: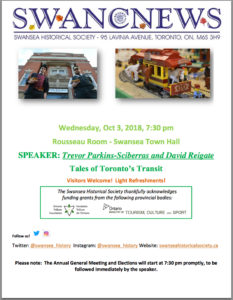 Swansea Historical Society members receive a monthly newsletter via post or email with the latest community news and our events and walking tours. Read our latest newsletter and some recent back issues on our Newsletter page.
---
President's Message, September 2018:
by Bob Roden, Swansea Historical Society President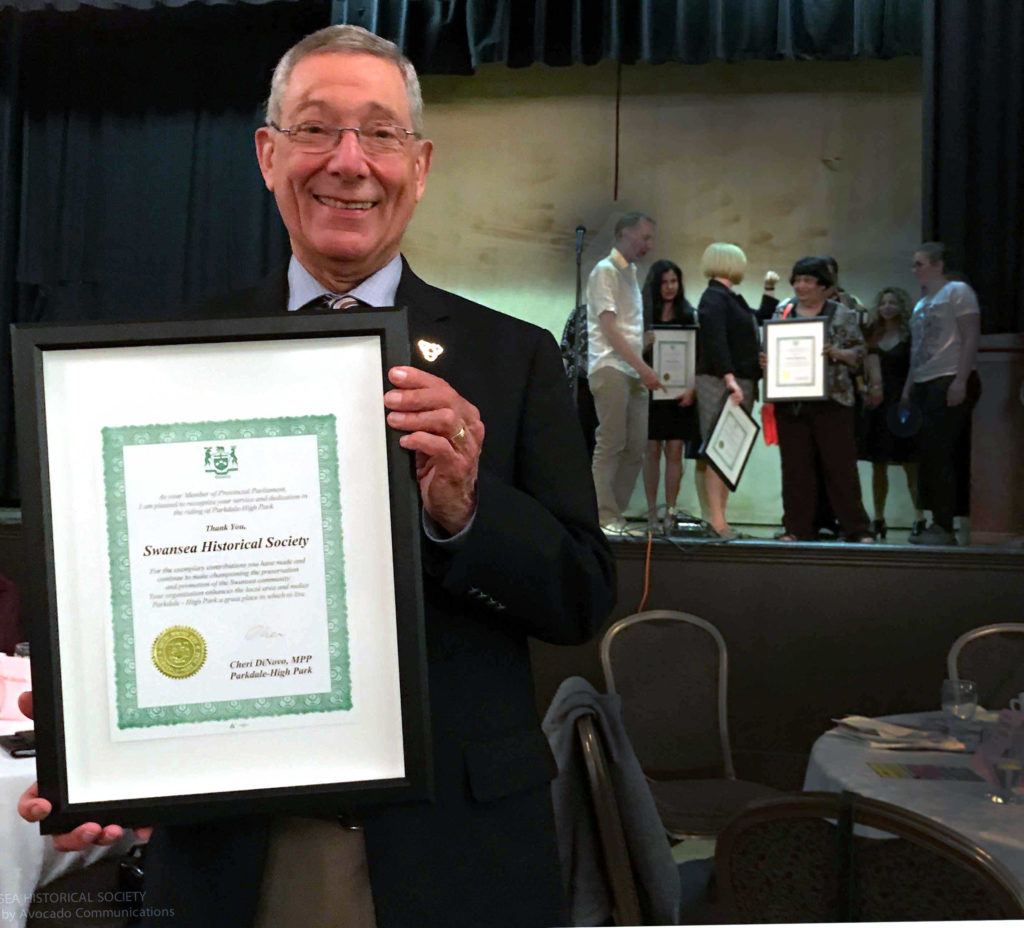 Our May meeting was the last formal meeting before the summer break. Our programme of monthly meetings with invited speakers will resume in October, and we are looking forward to another exciting year. Please refer to the "Future Events" section in this Newsletter for details….. .. read more of our President's Message ›
---
2018 Swansea Community Calendars
We are still selling our new 2018 calendars! Available at our monthly meetings or at the Swansea Town Hall front desk, the price is still $8.00, as in past years (while quantities last). These calendars, with their historical photos and listings of community events, make great Christmas gifts (as do our historical booklets)!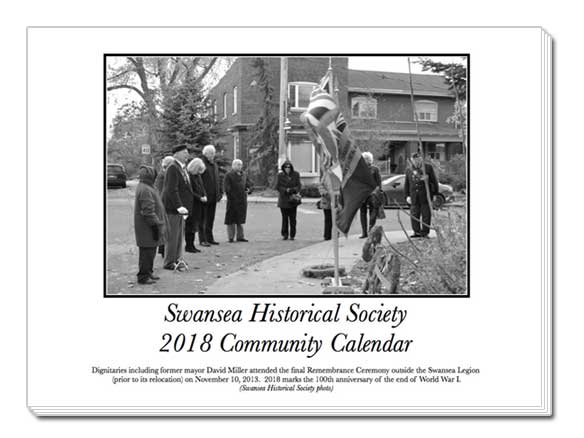 For those who enjoy looking at historic pictures of Swansea and Toronto, we still have a few 2017 calendars for sale at a reduced price, as well as bundles of calendars from previous years.