Next Meeting: February 6th, 2019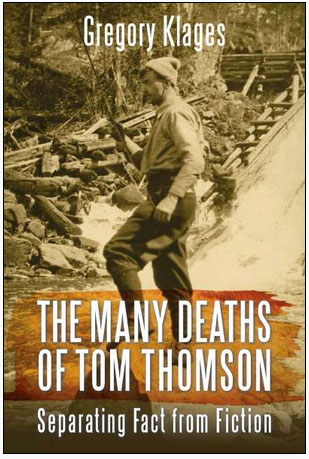 Next Meeting: Wednesday February 6, 2019,
Time: 7:15pm for 7:30 pm.
Location: Swansea Town Hall Speaker: Gregory Klages– "The Many Deaths of Tom Thomson".
In 1917, shortly before his 40th birthday, the renowned Canadian landscape artist, Tom Thomson, died under mysterious circumstances in Canoe Lake, Algonquin Park. Was it accidental, or was he a murder victim? Author Gregory Klages will talk about Tom Thomson and the various theories that have been proposed to explain Thomson's untimely death. More information.
---
2019 Swansea Community Calendars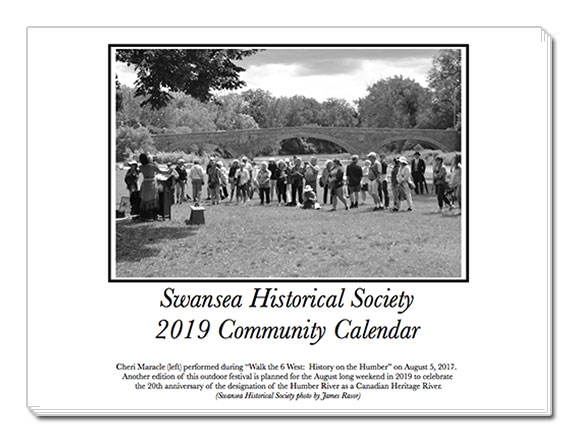 2019 community event calendars! They are available for sale at our monthly meetings or at the Swansea Town Hall front desk. The price is still $8.00, as in past years (while quantities last).
There are still a few copies of the calendars from 2018 and earlier years available for sale at the reduced price of $2.00. We also have bundles of calendars from a selection of previous years, at the bargain price of $5.00. Calendars and other SHS publications can be purchased at any of our meetings or over-the-counter at the office of the Swansea Town Hall.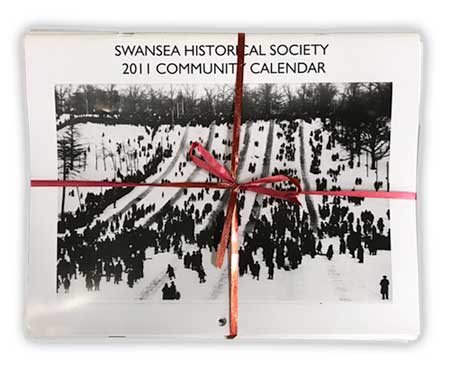 ---
President's Message, December 2018:
by Bob Roden, Swansea Historical Society President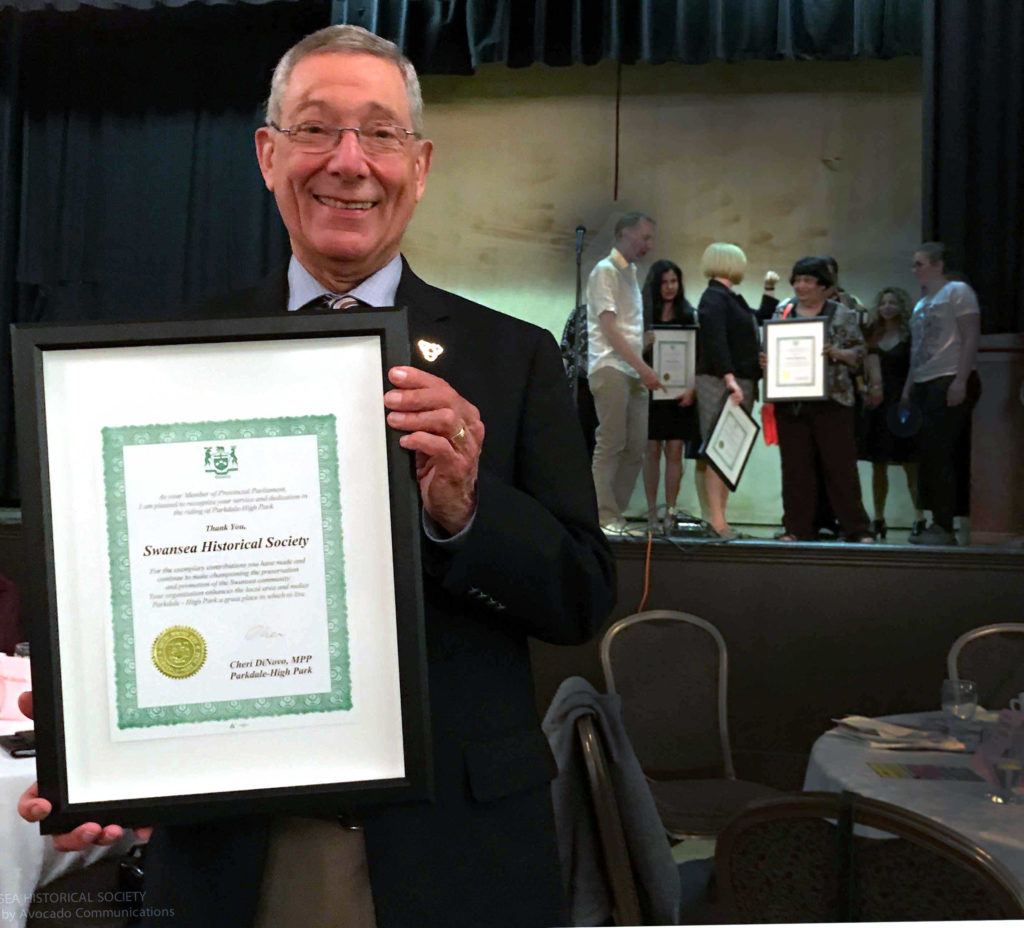 Happy New Year!
I am happy to report that we have speakers confirmed through to November, starting with the February 6 meeting (see "Events"). We are also following up on suggestions that will take us into 2020. If you know of any prospective speakers you would like to recommend, we would be pleased to hear from you.
We received very positive reviews from the "History on the Humber" programme of dramatic vignettes which was held in 2017, and a planning committee has been hard at work on preparations for a similar event, tentatively planned for the weekend of August 3 & 4, 2019.
Read more of our President's Message ›
---
Wanted
Police historian Steven Green is looking for any information, photos, or artefacts related to the Swansea Police Force. If you had a family member on the Force, he would love to document your stories or take photos of any artefacts in order for him to publish an article on this subject. Steven can be contacted at 416-873-8893 or by email at walkthebeat@sympatico.ca.