Next Meeting:
Next Meeting: Plum Johnson – "They Left Us Everything". Plum Johnson is an award-winning author Canadian writer raised in Oakville, and living in Toronto. Her memoir "They Left Us Everything" was nominated for the 2015 Leacock Medal for Humour and the 2015 Kobo Emerging Writer Prize. It went on to win the 2015 RBC Taylor Prize for nonfiction and the 2016 OLA Evergreen Award.
In this memoir, Plum describes discovering history in what parents leave behind, and about the importance of preserving it to make sense of the past.
Join us at our Wed Dec 5th, 2018 meeting with Plum Johnson at Swansea Town Hall, 7:15pm.
Visit her website here: https://plumjohnson.com/
Watch the trailer: https://www.youtube.com/watch?v=zKeFo3mq1S0&feature=youtu.be

Listen to "They Left Us Everything", Chapter One,Pages 1-5:

More Events ›
---
2019 Swansea Community Calendars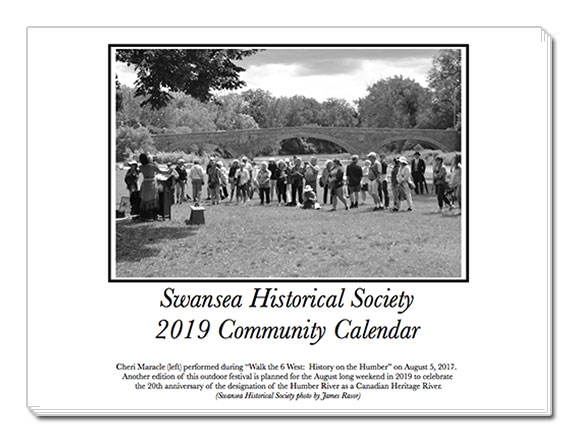 We are now selling our new 2019 community event calendars! They are available for sale at our monthly meetings or at the Swansea Town Hall front desk. The price is still $8.00, as in past years (while quantities last).
There are still a few copies of the calendars from 2018 and earlier years available for sale at the reduced price of $2.00. We also have bundles of calendars from a selection of previous years, at the bargain price of $5.00. Calendars and other SHS publications can be purchased at any of our meetings or over-the-counter at the office of the Swansea Town Hall.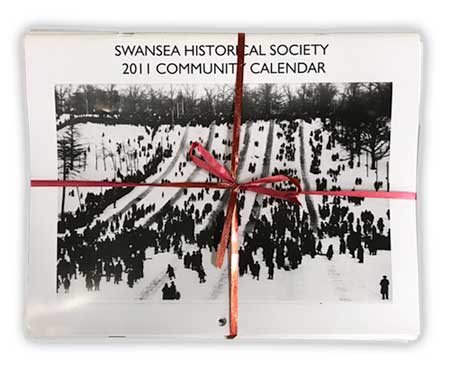 ---
September 2018 Newsletter: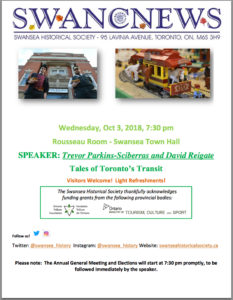 Swansea Historical Society members receive a monthly newsletter via post or email with the latest community news and our events and walking tours. Read our latest newsletter and some recent back issues on our Newsletter page.
---
President's Message, September 2018:
by Bob Roden, Swansea Historical Society President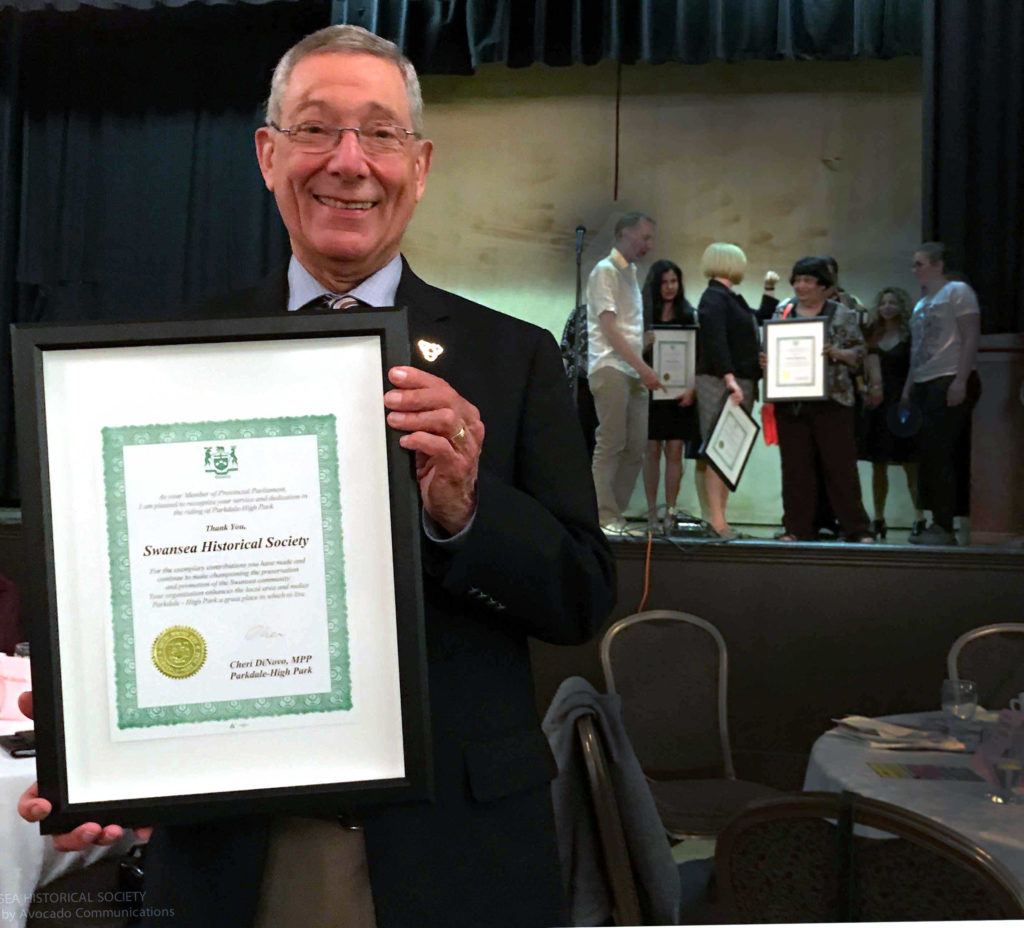 Our May meeting was the last formal meeting before the summer break. Our programme of monthly meetings with invited speakers will resume in October, and we are looking forward to another exciting year. Please refer to the "Future Events" section in this Newsletter for details….. .. read more of our President's Message ›
---
Wanted
Police historian Steven Green is looking for any information, photos, or artefacts related to the Swansea Police Force. If you had a family member on the Force, he would love to document your stories or take photos of any artefacts in order for him to publish an article on this subject. Steven can be contacted at 416-873-8893 or by email at walkthebeat@sympatico.ca.