Next Meeting: Wednesday April 3, 2019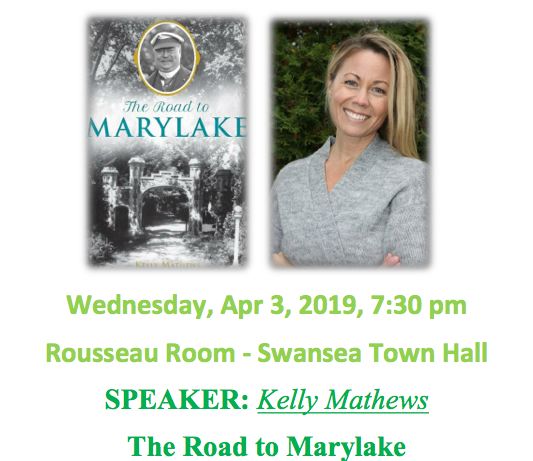 Next Meeting: Wednesday April 3, 2019 SHS Meeting
Time: 7:15 for 7:30 pm.
Location: Swansea Town Hall Speaker: Kelly Mathews – "The Road to Marylake".
In 2018, we enjoyed a most entertaining talk by author Kelly Mathews about Lady Flora Eaton's lavish country estate in King Township. We are delighted that Kelly will be returning to talk about the subject of her latest book which deals with "Marylake", the neighbouring country estate of Sir Henry Pellatt, better known as the builder of Casa Loma. (For those wishing to check out these historic properties, the Eaton estate is now the King Campus of Seneca College, while the Pellatt Estate is now the site of the Shrine of Our Lady of Grace. The two properties are north of the 15th Sideroad and west of Dufferin Ave).
---
2019 Swansea Community Calendars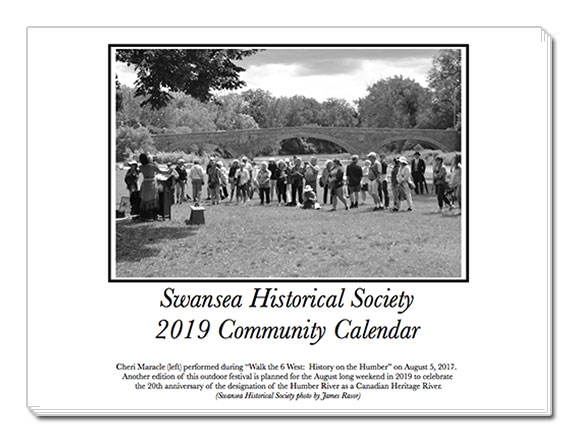 2019 community event calendars! They are available for sale at our monthly meetings or at the Swansea Town Hall front desk. The price is still $8.00, as in past years (while quantities last).
There are still a few copies of the calendars from 2018 and earlier years available for sale at the reduced price of $2.00. We also have bundles of calendars from a selection of previous years, at the bargain price of $5.00. Calendars and other SHS publications can be purchased at any of our meetings or over-the-counter at the office of the Swansea Town Hall.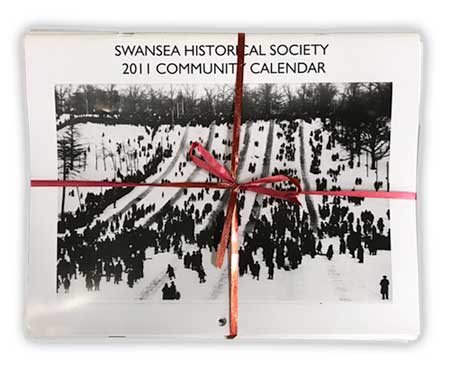 ---
President's Message, March 2019:
by Bob Roden, Swansea Historical Society President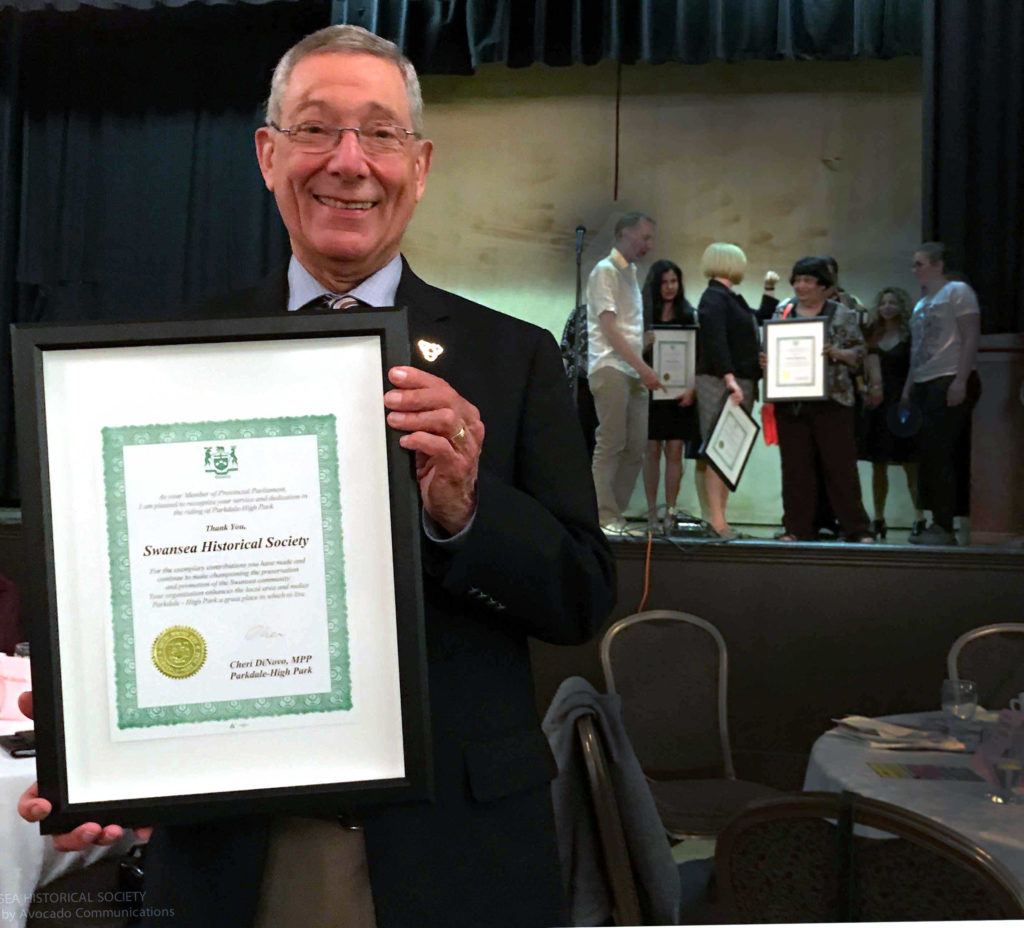 As the seemingly unending winter weather drags on, we are looking forward to various outdoor events planned for the spring and summer months. These include Jane's Walks (May 3-5 weekend), the annual SHS guided walking tour (June 8), the 2019 version of History on the Humber (August 3-4), and the annual retracing of Day One of Lieutenant-Governor Simcoe's 1793 expedition (October 5). In addition to our regular monthly meetings at the Swansea Town Hall, we hope you will be able to take advantage of these opportunities to get out and explore your neighbourhood with our knowledgeable guides.
Read more of our President's Message ›
---
Wanted
Police historian Steven Green is looking for any information, photos, or artefacts related to the Swansea Police Force. If you had a family member on the Force, he would love to document your stories or take photos of any artefacts in order for him to publish an article on this subject. Steven can be contacted at 416-873-8893 or by email at walkthebeat@sympatico.ca.