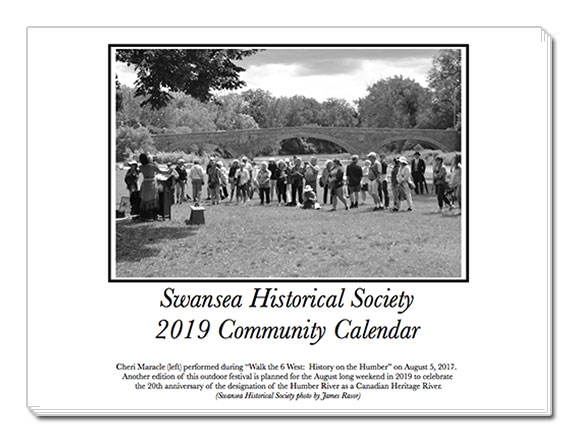 We are now selling our new 2019 community event calendars! They are available for sale at our monthly meetings or at the Swansea Town Hall front desk. The price is still $8.00, as in past years (while quantities last).
The calendars, with their historical photos and listings of community events in Swansea, Bloor West Village, High Park, Humber River and more, make great Christmas and Hanukkah gifts (as do our historical booklets)!
There are still a few copies of the calendars from 2018 and earlier years available for sale at the reduced price of $2.00. We also have bundles of calendars from a selection of previous years, at the bargain price of $5.00. Calendars and other SHS publications can be purchased at any of our meetings or over-the-counter at the office of the Swansea Town Hall.