Welcome to the Swansea Historical Society

The Swansea Historical Society was started in 1985 by a group of people who were interested in preserving and promoting the unique history of the Swansea area. The Society is a registered charity, and all of its work is done by a group of dedicated volunteers.
NEWS: Next meeting: April 3, 2019, 7:30 pm with speaker Kelly Mathews on "The Road to Marylake". More news› | More Events ›
About Swansea
Located in the west end of Toronto, Ontario in Canada, the community of Swansea is bounded by High Park on the east, the Humber River on the west, the railway tracks on the south, and a line 110′ south of Bloor St. W. on the north. The Village of Swansea existed as a separate municipality from 1926 until 1967, and in many respects it still retains a village atmosphere. Read more about the history of Swansea. and Where Exactly is Swansea, Toronto?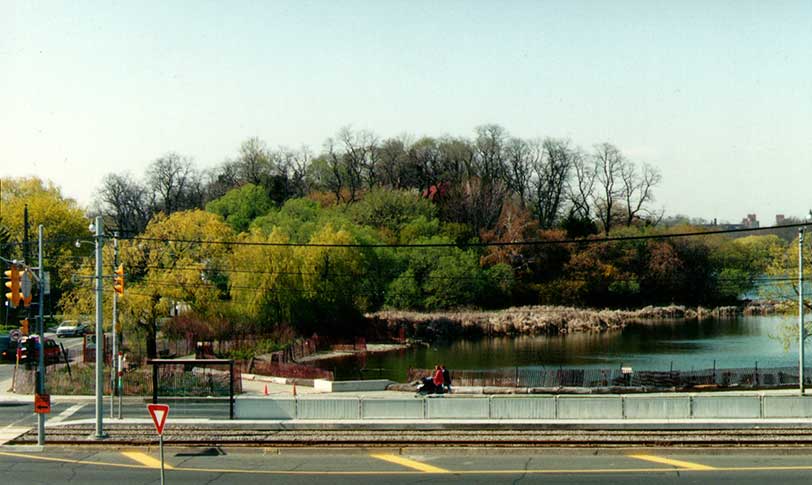 Historical Advocacy
In its advocacy role, the Society seeks to raise awareness of potential developments that threaten the historic fabric of the community. Read more about the Society.
Historical Publications
The Society has produced several publications on local history, including a monthly Newsletter, postings on Twitter and Instagram social media, and an annual Community Calendar featuring historical photographs.
Historical Events
The Society's events are always open to the public and anyone interested in the history of the area, as well as current developments, is encouraged to join us in our activities. Monthly meetings at Swansea Town Hall include informative and entertaining talks by invited guest speakers on a variety of subjects. Guided walking tours introduce participants to lesser-known aspects of Swansea and area. We also list upcoming community events.
Swansea Historical Archives
The Swansea Historical Society Archive collection in Swansea Town Hall is used by researchers and students as a source of information, and it is also used by people who want to learn about their family connections in Swansea or trace the history of their properties. And if you have old photographs and memorabilia of the Swansea area including Bloor West Village, High Park, and the Humber River, please let us know!
Get Involved!
There are many ways to get involved! View our events page to see what's new, volunteer , visit,  follow us on Twitter and Instagram  –  we'd love to hear from you.