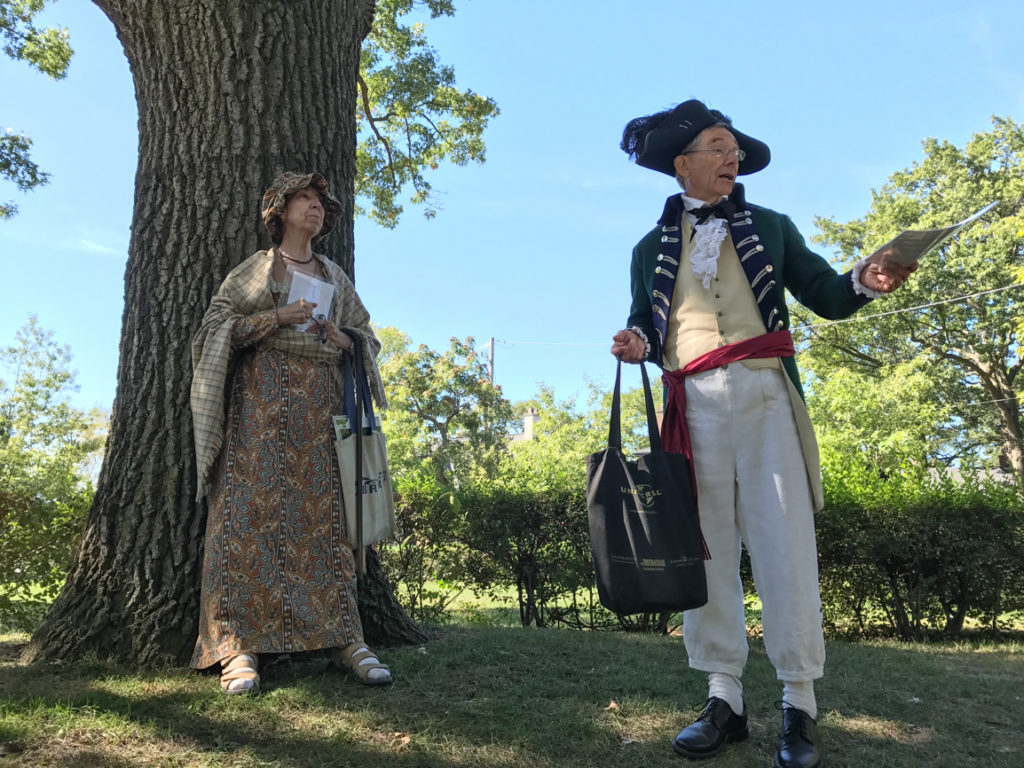 Why couldn't you get a drink south of Bloor until the 1990s?
Find out on our historical walking tours!
Guided walking tours introduce participants to lesser-known aspects of the area. Each year we have an annual re-enactment of Governor Simcoe's 1793 expedition. We also have an historic walking tour of Swansea where we explore the eastern part of the former village of Swansea, once an isolated area and summer escape from Toronto – and we learn about the distinct history of this piece of "country in the city," including stories of how Catfish Pond got its name, why Swansea resisted annexation to Toronto, and why—despite not being under prohibition—you couldn't get a drink south of Bloor until the 1990s.
Past Walks
In 2017, we conducted three historical walking tours. In May, under the auspices of the Jane's Walks programme, we led a walk to Sculpture Hill in High Park, marking the 50th anniversary of the public art which was installed in 1967 – Canada's Centennial year.
As part of Heritage Toronto's walking tour programme, we conducted two tours of eastern Swansea, one on our traditional June date and one in late August.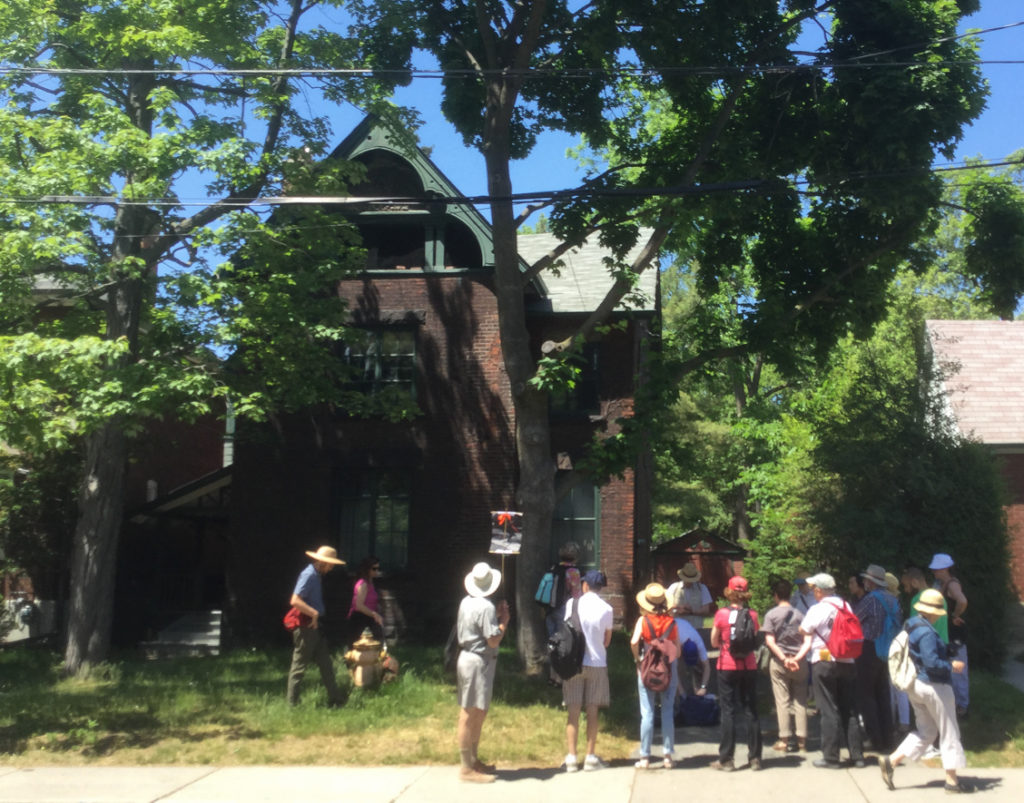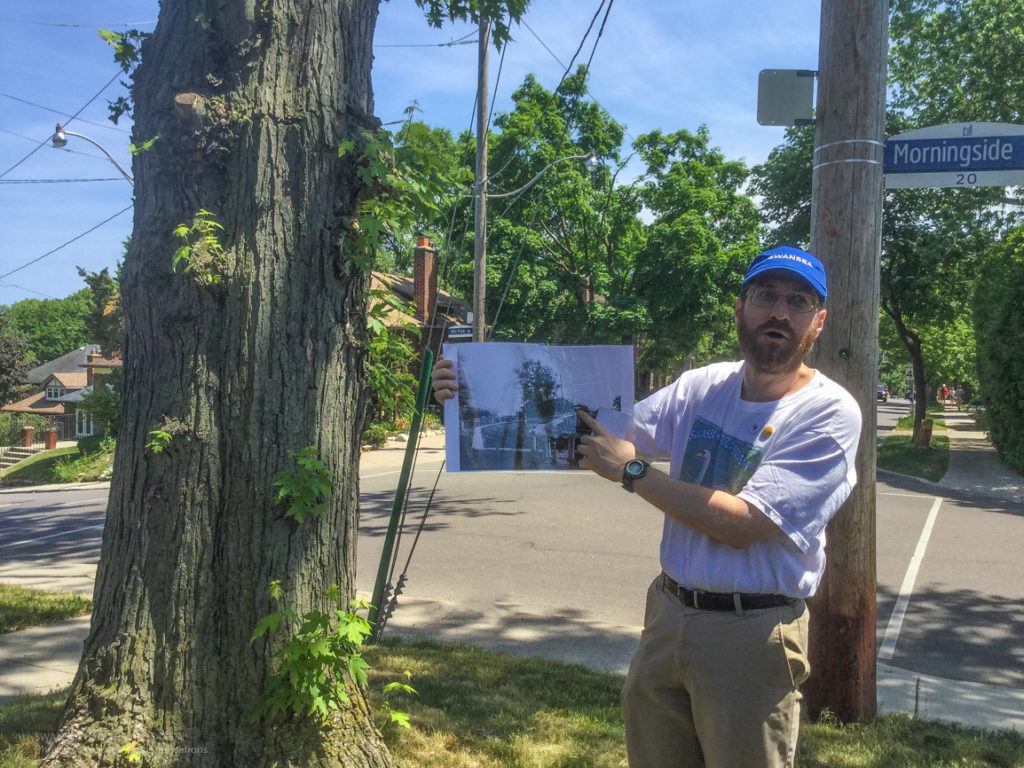 We have also taken over responsibility for the annual re-enactment of Governor Simcoe's 1793 expedition, a walking tour that Madeleine McDowell had organized and led every year since 1998.  The 2017 Governor Simcoe walk took place on Saturday, October 7, 2017. Thank you to Lance Gleich for organizing and leading all of our walks.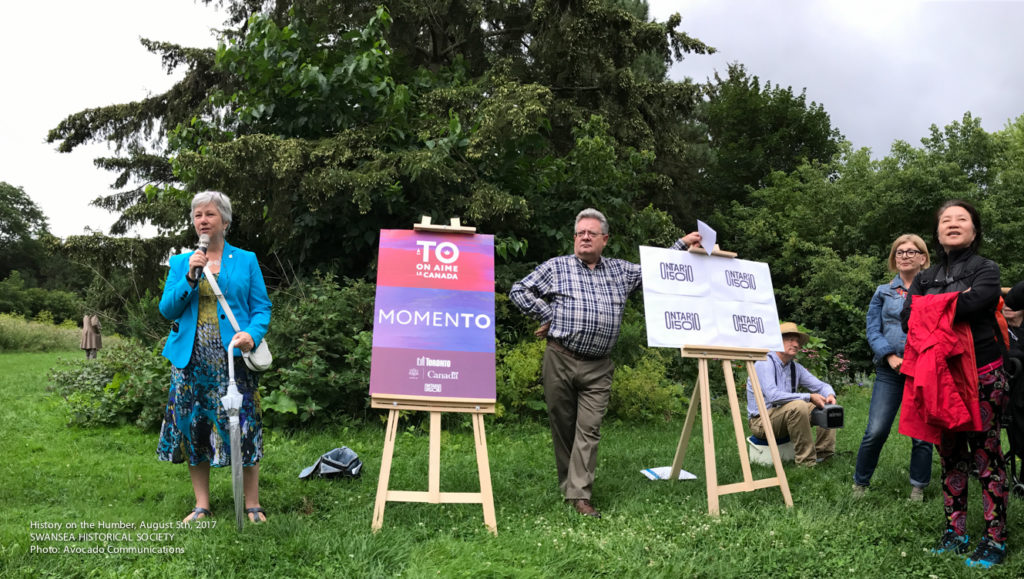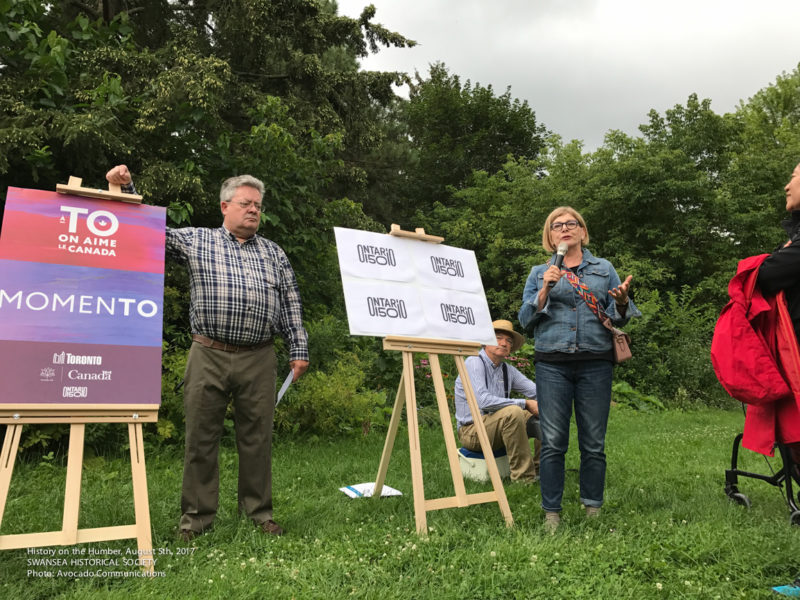 Working with a group of local historical societies, we participated in the August 2017 staging of "Walk the 6 West: History on the Humber" commemorating the 150th Anniversary of Canada's Confederation. Six theatrical presentations highlighting a variety of historical figures were mounted in Ėtienne Brûlé Park, and four guided walking tours along the Humber enabled viewers to watch each of the vignettes in turn. Even though the weather was threatening at first, more than 400 visitors attended. We thank the Province of Ontario and various private donors for financially supporting this highly successful event.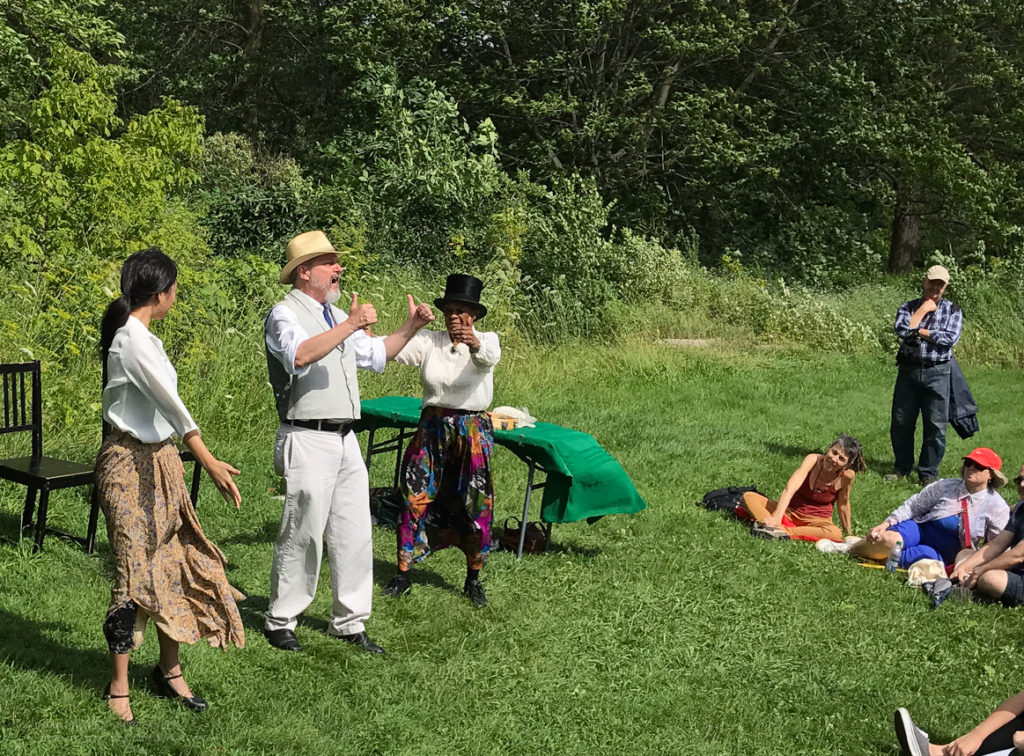 Also in August, 2017, and under the auspices of the City of Toronto's "Arts in the Parks" programme, we presented a Sesquicentennial Authors' Symposium in High Park.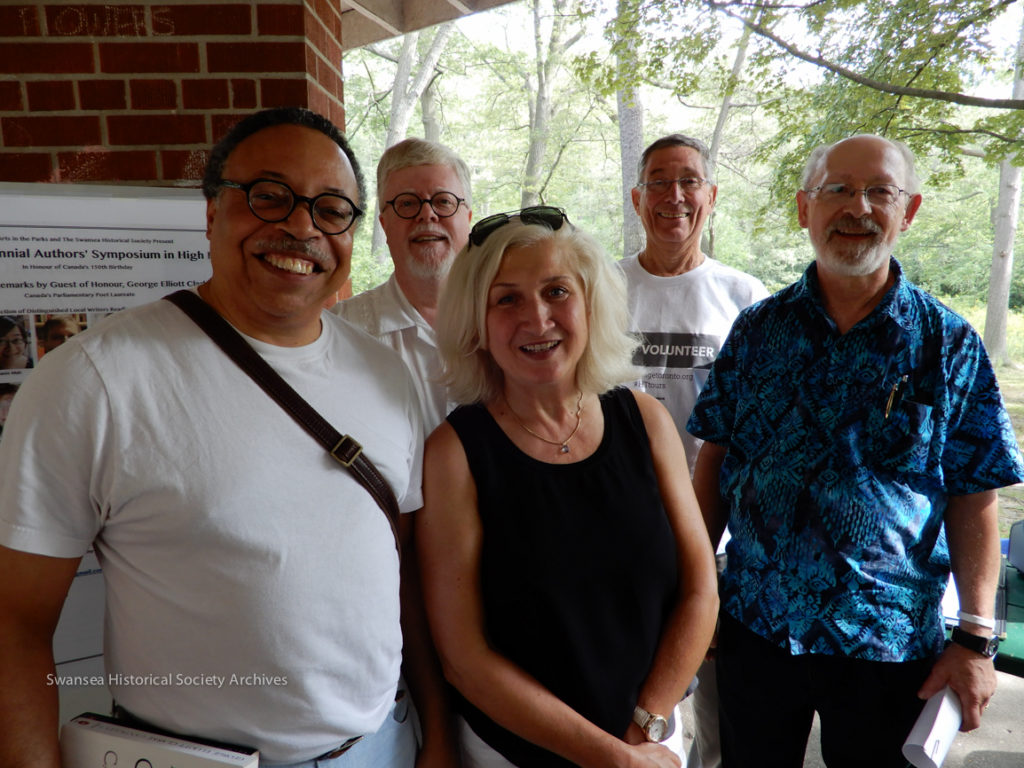 Can't wait until the next guided walking tour?
You can also do your own self-guided walk with our booklet: Walking Tour of Swansea – available at the front desk of Swansea Town Hall.
View more historical booklets published by the Swansea Historical Society ›