How the Swansea Historical Society began
The Swansea Historical Society was started in 1985 by a group of people who were interested in preserving and promoting the unique history of the Swansea area. The Society is a registered charity, and all of its work is done by a group of dedicated volunteers.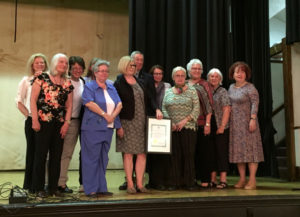 What we offer
The Society has produced several publications on local history, including a monthly Newsletter, postings on social media, and an annual Community Calendar featuring historical photographs. Monthly meetings at the Swansea Town Hall include informative and entertaining talks by invited guest speakers on a variety of subjects.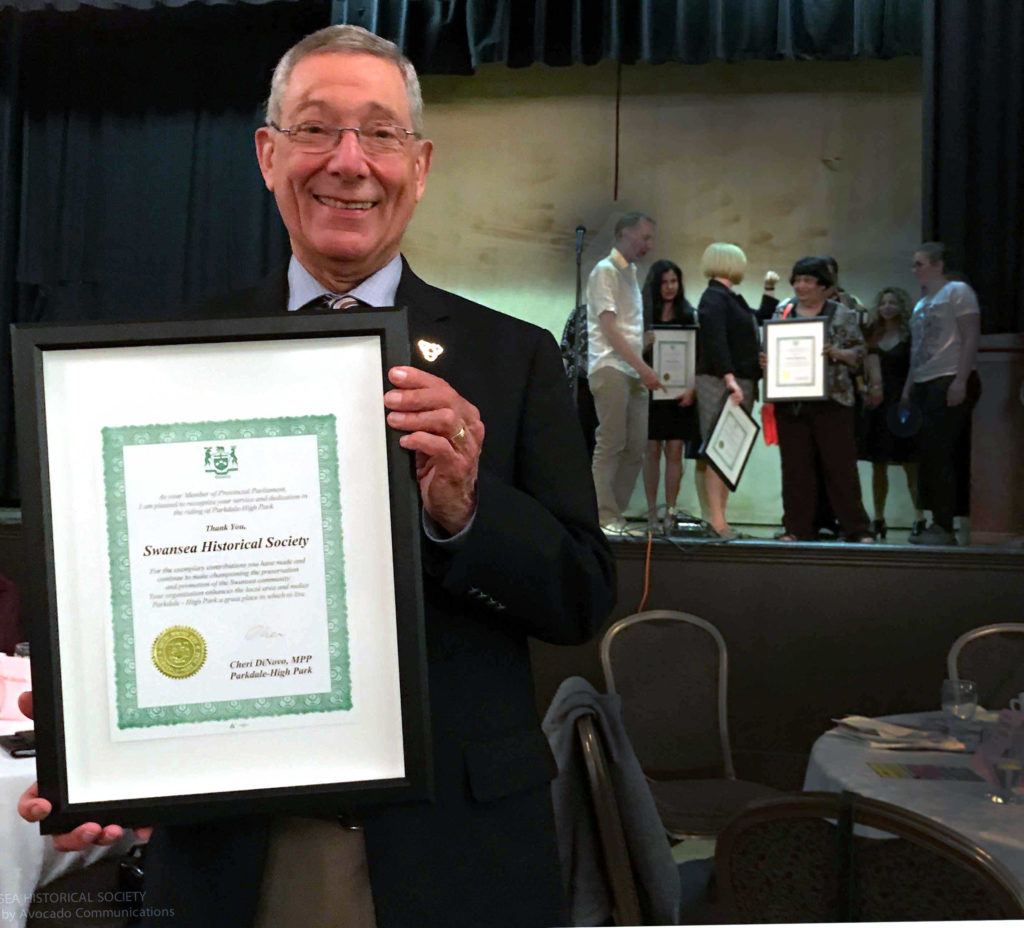 Guided walking tours introduce participants to lesser-known aspects of the area. The Resource Centre / Archive collection in the Swansea Town Hall is used by researchers and students as a source of information, and it is also used by people who want to learn about their family connections in Swansea or trace the history of their properties.
In its advocacy role, the Swansea Historical Society seeks to raise awareness of potential developments that threaten the historic fabric of the community.
Membership
You can help support the Swansea Historical Society by buying an annual membership.  Your fees help to offset many of the costs incurred by the Society in its ongoing operations.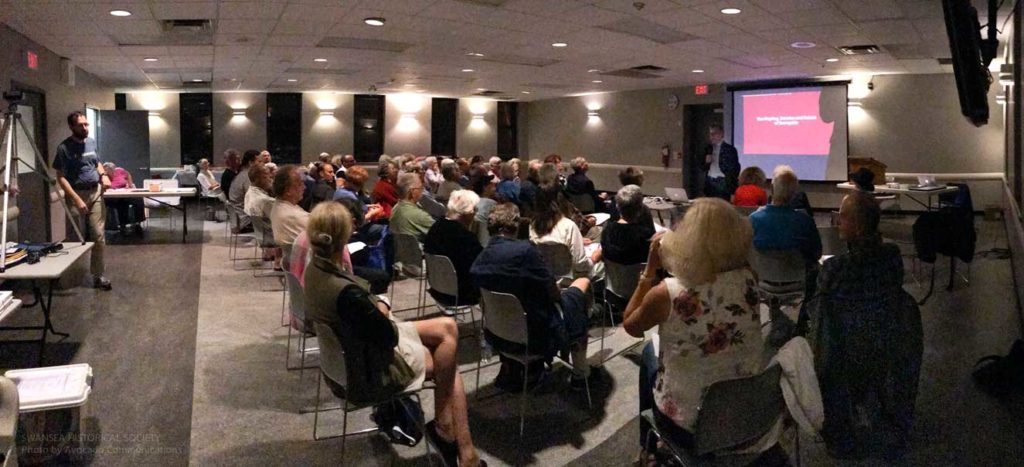 The Society's events are always open to the public and anyone interested in the history of the area, as well as current developments, is encouraged to join us in our activities. View a list of our past speakers and
view a list of our past guided historical walks.
Visit us!
The SHS archives and meetings are located in the Swansea Town Hall Community Centre. To reach the SHS archives from the main entrance at 95 Lavinia, take the elevator or stairs down one floor to the ravine level. The archives are located at the right end of the hallway past the Maple and Evergreen rooms. If entering from the ravine level rear parking lot door, turn left on entry and the archives are at the end of the hallway.
Meetings of the Swansea Historical Society are usually held in the Rousseau Room on the main floor of Swansea Town Hall.
Swansea Historical Society is staffed completely by volunteers – and outside of archive open hours and SHS meetings, there may not be SHS representatives present in the building. We encourage you to contact us if you have any questions or want to set up an appointment.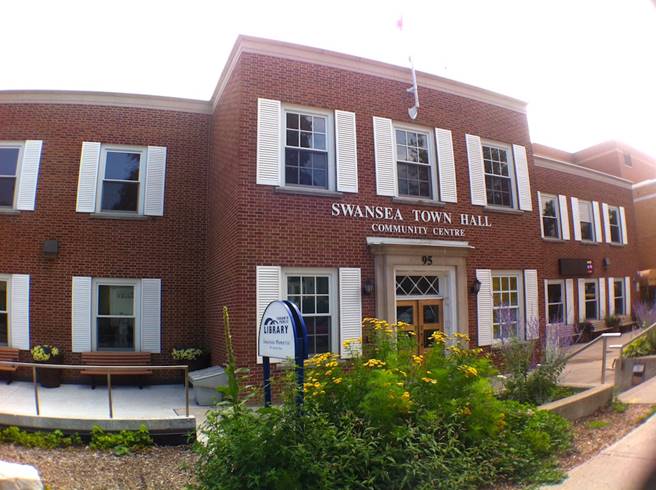 We'd love to see your old Swansea photos and memorabilia
We are always looking for donations of old photographs and memorabilia of the Swansea area. The Archives are open to the public from 3:30 p. m. to 7:30 p. m. most Wednesdays from January to November. Please contact us for an appointment.