President's Message, January 2019:
by Bob Roden, Swansea Historical Society President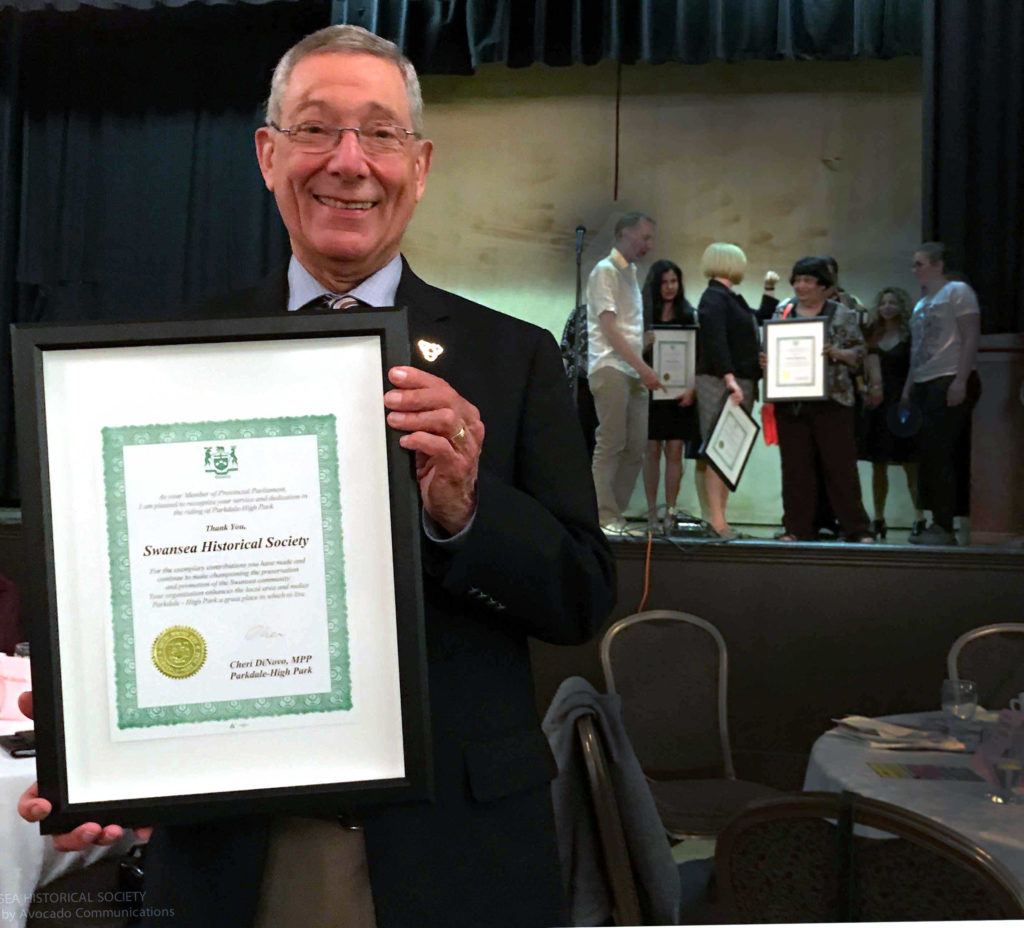 Happy New Year!
I am happy to report that we have speakers confirmed through to November, starting with the February 6 meeting (see "Events"). We are also following up on suggestions that will take us into 2020. If you know of any prospective speakers you would like to recommend, we would be pleased to hear from you.
We received very positive reviews from the "History on the Humber" programme of dramatic vignettes which was held in 2017, and a planning committee has been hard at work on preparations for a similar event, tentatively planned for the weekend of August 3 & 4, 2019.
Also, the traditional date for the Society's annual guided historical walking tour is Saturday, June 1, and we expect to be participating in the Jane's Walk programme on the weekend of May 3 to 5. We suggest that you mark these dates on your calendar, and please stay tuned for more details!
Follow us on Twitter and Instagram for historical Swansea photos and other updates.