President's Message, March 2019:
by Bob Roden, Swansea Historical Society President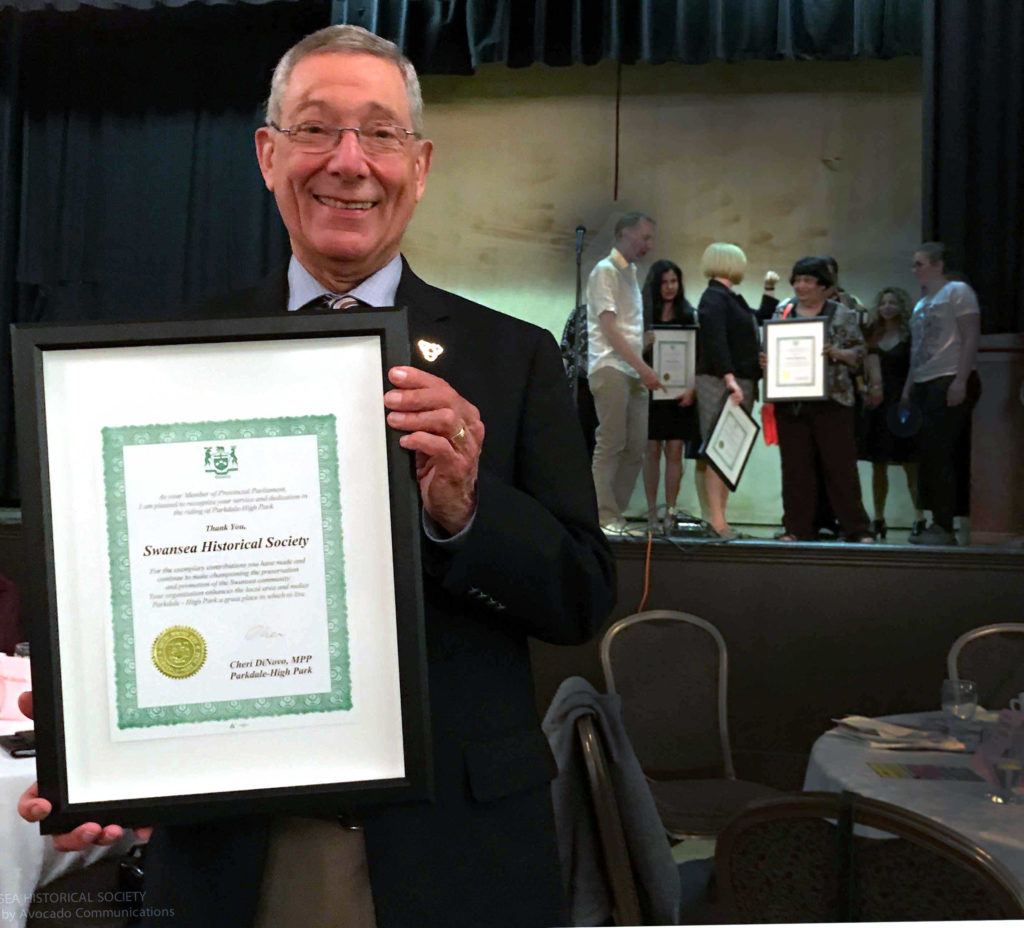 As the seemingly unending winter weather drags on, we are looking forward to various outdoor events planned for the spring and summer months. These include Jane's Walks (May 3-5 weekend), the annual SHS guided walking tour (June 8), the 2019 version of History on the Humber (August 3-4), and the annual retracing of Day One of Lieutenant-Governor Simcoe's 1793 expedition (October 5). In addition to our regular monthly meetings at the Swansea Town Hall, we hope you will be able to take advantage of these opportunities to get out and explore your neighbourhood with our knowledgeable guides.
In recent times we experienced some difficulties maintaining a stock of the Society's publications. I am pleased to report that we have reprinted all of the historical booklets which had been sold out. Our inventory is now complete once again, and we have processes in place to keep it that way.

Follow us on Twitter and Instagram for historical Swansea photos and other updates.